Tripawds is a user-supported community. Thank you for your support!
This week marked my THREE WEEK AMPUVERSARY! I never thought I'd make it. . .well, my Tonya, never thought I'd make it. I admit, I was a little puny. Okay. Maybe a lot puny. But it was what had to be done to get that darn cancer out of my body.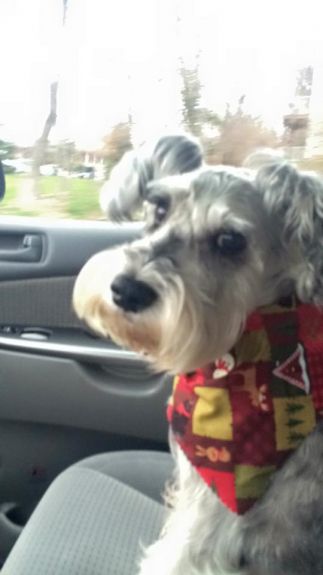 This week was big for me. I had to go back to the surgeon to get a bandage change because I got that darn abscess on my surgery site. The hole is smaller, but it's still oozing and I have to keep it bandaged. They sent me home in another diaper! It's so bulky, I can hardly pee-pee, and pooping…you can forget that!
I'm feeling a little better and when I  move around that darn diaper moves too. My Tonya and your daddy has to readjust the diaper and it hurts me more than helps me. I'm ashamed to say that I even showed my teeth to My Tonya and I've never done that.
I'm sorta glad I showed my teeth because the next thing I knew, My Tonya was on the phone and yelling at someone. She was so upset. Then she came at me with  those scissors. I groaned thinking that she was going to try to give me a haircut while I was down and out. She didn't! She cut that diaper off me.
Gently she cleaned the abscess hole and put a small band aid bandage on me! It was like I was born again. I got up, I went outside, I even ran for the first time! When I came back in the house, I walked into the kitchen for the first time to get my treat. It doesn't end there. I even stood on My Tonya, which is my favorite activity of all time, for the first time in three weeks. My Tonya even cried.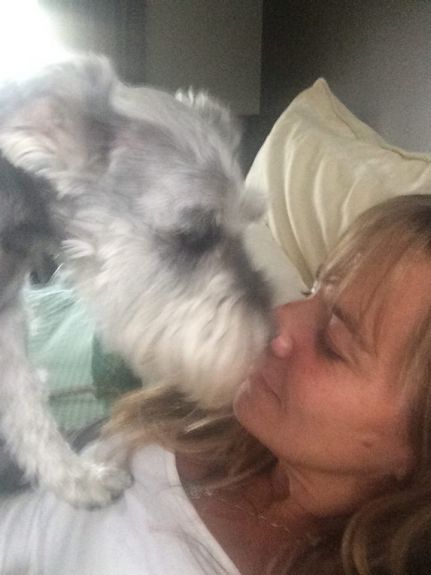 Now, I have to get back to my daily walk! I can't wait to see my girlfriend Shady!!!
xo~Charlie